Gill Lewis Visit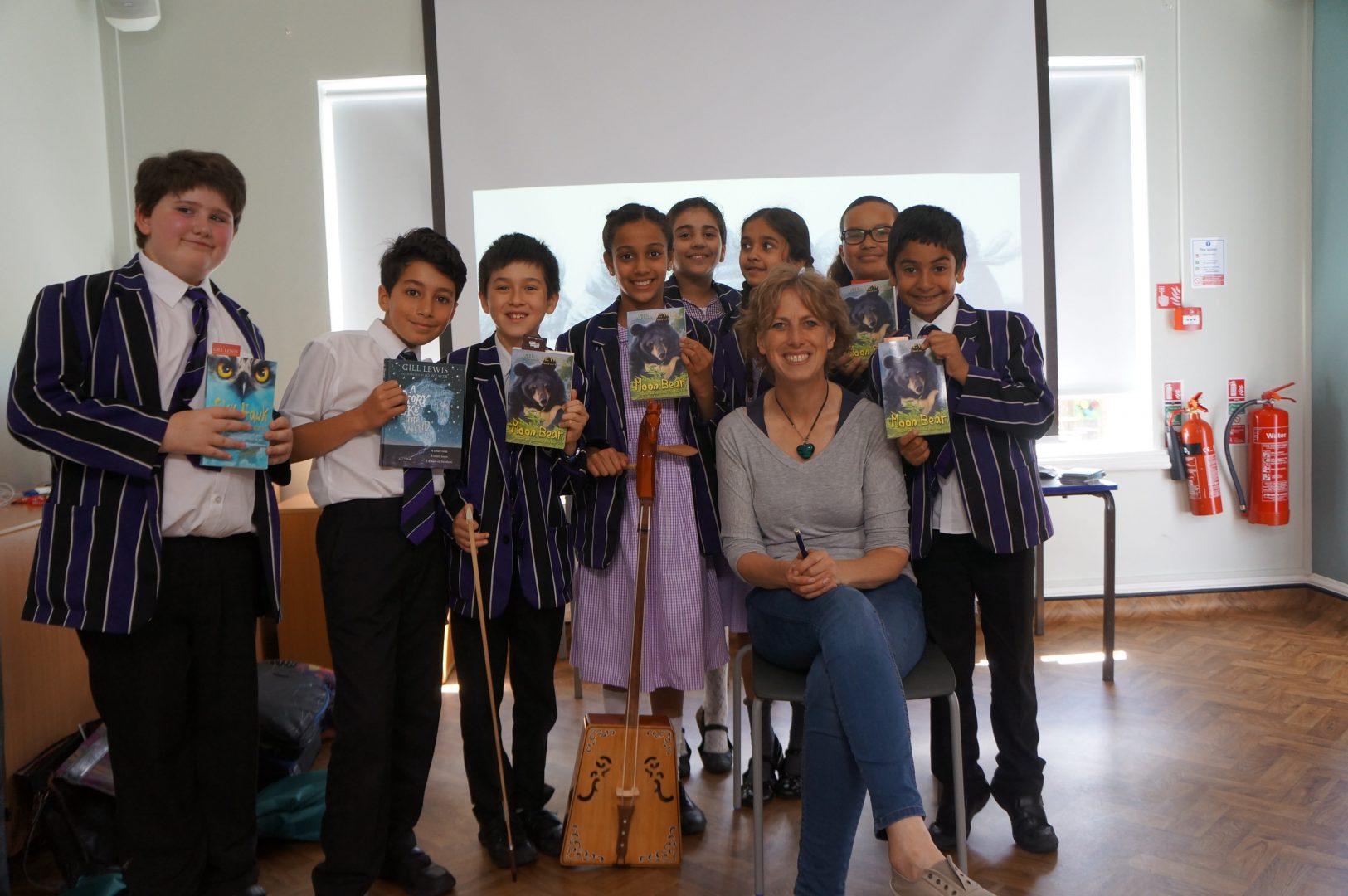 The wonderful children's author, Gill Lewis recently visited Hendon to talk about her work as a writer, vet, wildlife enthusiast and sometime tree dweller!
At school Gill was disappointed that teachers never taught the really important things, like 'how to avoid a herd of charging elephants' or, 'what to do if your canoe hits a rock in rapids, splits in two and sinks into the Zambezi river.' (both of these things really happened to her and she always felt she could have been better prepared!).
When Gill grew up, she became a vet and her work took her from the wilds of Africa to the frozen lands of the Arctic…
Gill became interested in writing once she had children of her own and has won a number of awards for her books.
The children simply loved hearing all about Gill's life and her books.
Thank you so much for taking the time to visit us Gill.
Daniella: Year 6
I really enjoyed Gill Lewis' visit. Everyone loved her interesting talk. We all learned many fascinating facts about her and her work. One of the things I learned was that she was a vet and really likes animals. I bought a book by her called "Sky Hawk" which is really interesting! I also had the chance to read one of her latest books called "The Story like the Wind"- that was fun too. Anyway, I always love all of the visits by authors etc. and I hope for more!
Published on: 12th June 2017