Maths Challenge Success.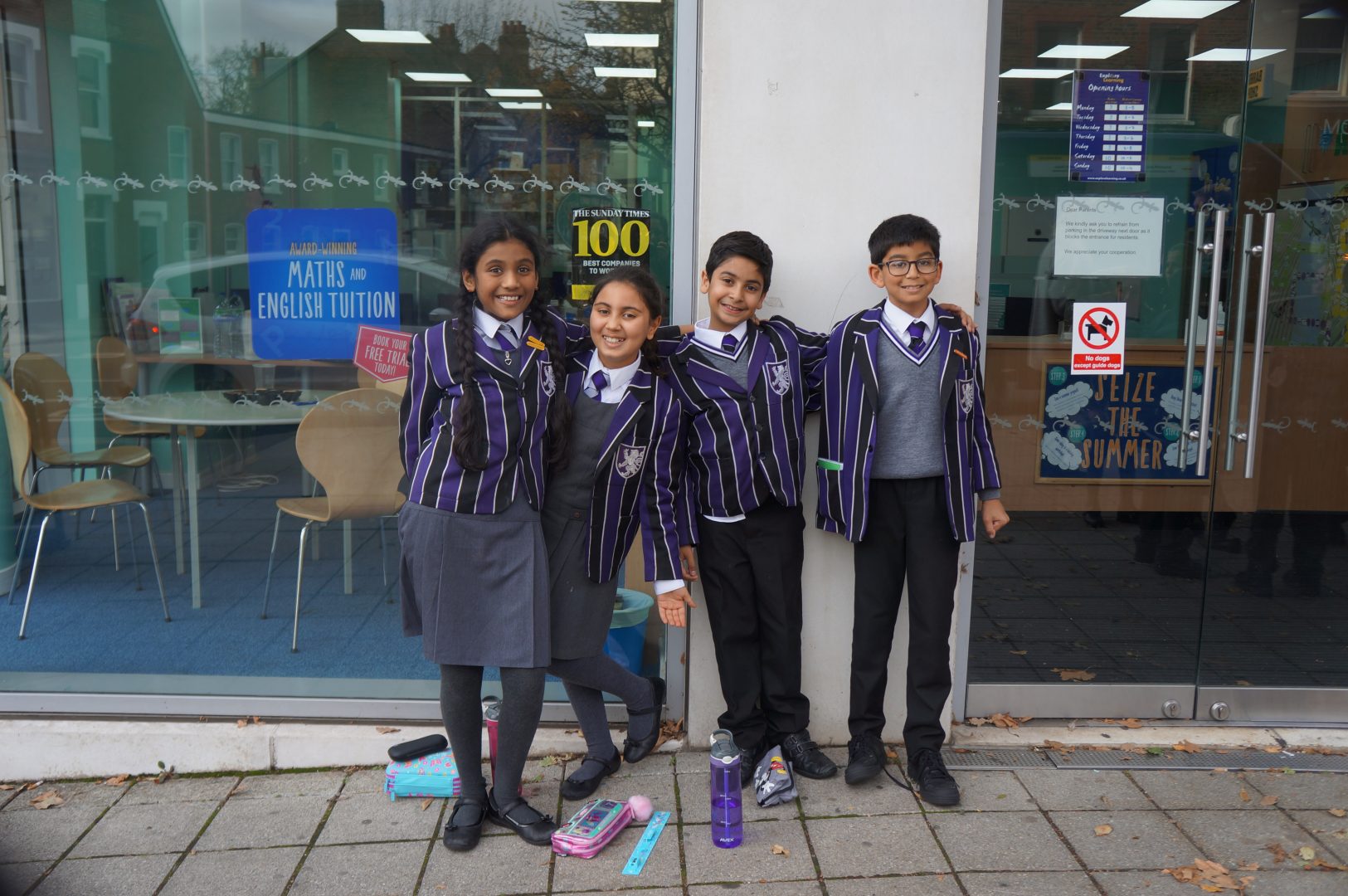 Congratulations to Eliana, Jai, Swathty and Balraj.  Their hard work and fantastic team work has earned them a place in the second round of the National Young Mathematicians' Award. The second round will take place on Wednesday 29th November.
The children loved their experience and were excited to share their news with the rest of the school:
The Maths challenge was very fun and exciting. At first, when we arrived we were given a speech about how the challenge worked and it was teamwork. Then came the questions. They were quite hard when we read it through the first time, but we soon understood it as we read it through again and again! We were a great team and finished minutes before the time was up! We could have ended up not finishing the challenge. Swathty
The Maths challenge was, well…a challenge! At first we didn't understand a thing, but then a few of us started to understand and explained it to each other so that we all understood. We took around 10 to 15 minutes to understand, which wasted time, but once we got it, we were on fire.  Jai
The Maths challenge was probably the most fun Maths activity I have ever done! At first we were a bit confused – but once we understood we were unstoppable. We really used our maths skills to work out the questions, also our understanding of logic. We were a really good team. I had a great time. And Swathty, Balraj, Jai and I really had to work as a team and think but we still did really well. Eliana
The Maths challenge was a great opportunity. We traveled via the school mini bus and as soon as we arrived we went inside the building of Explore Learning, we could hear the nervous chatter amongst the other pupils from the other schools. All the schools were spread around the room so no one could hear the other teams speaking about the task we were given.
We were all confused at first however with the power of our teamwork we managed to solve the questions in fifty-five minutes, that was a challenge itself which I thoroughly enjoyed. The questions were based on blocks single, and in groups which we used to make combinations.
The competition was an amazing experience. I am proud to have been chosen to represent Hendon Prep. Thank you for this wonderful opportunity Miss Ramdel. Balraj
You can find out more about the National Young Mathematicians Award at  www.nrich.maths.org/11587
Published on: 22nd November 2017