Nutrition Workshops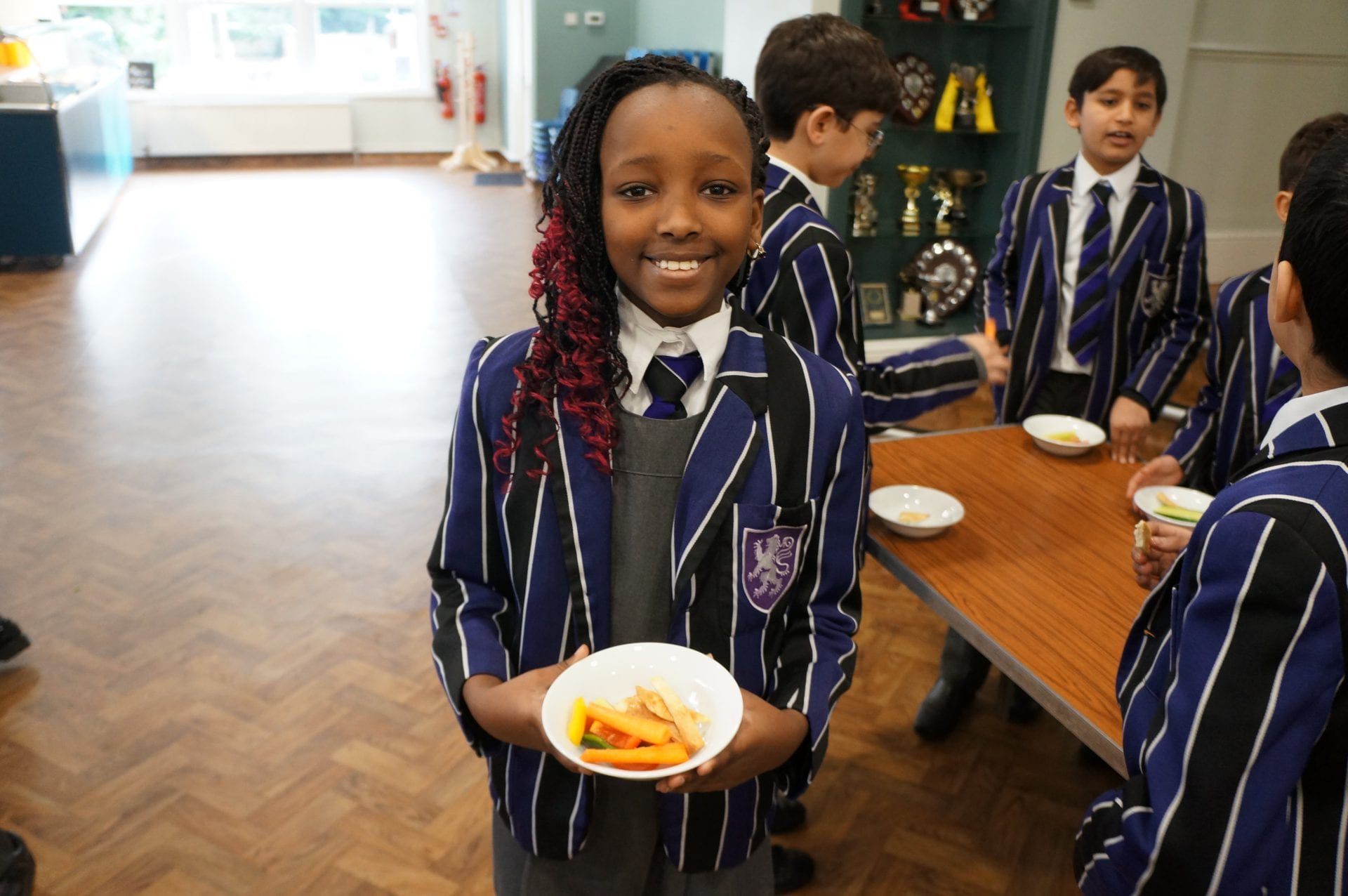 Learning to make healthy choices
All pupils, from Reception upwards, took part in a fascinating Nutrition Workshop, which was hosted by the school's caterers, Thomas Franks.
The children discussed the nutritional content of various food groups and how to make 'healthy choices'. They learnt all about the benefits of eating, and also got to sample, a 'rainbow' of foods.
Thomas Franks then talked to the children about the sugar content of various processed foods. Whilst no one was really surprised by the amount of sugar in some popular breakfast cereals, everyone was astounded to learn that there are over 15 teaspoons of sugar in a small pot of shop bought salsa! Thomas Franks showed the children how to make their own healthy, sugar free, salsa which everyone agreed tasted much better that the shop bought version!
We have never seen the children so excited about eating their vegetables. Thank you Thomas Franks for a wonderful presentation and thank to the pupils who 'devoured' their new found knowledge with such enthusiasm.
Published on: 27th February 2019