Topic Talks Final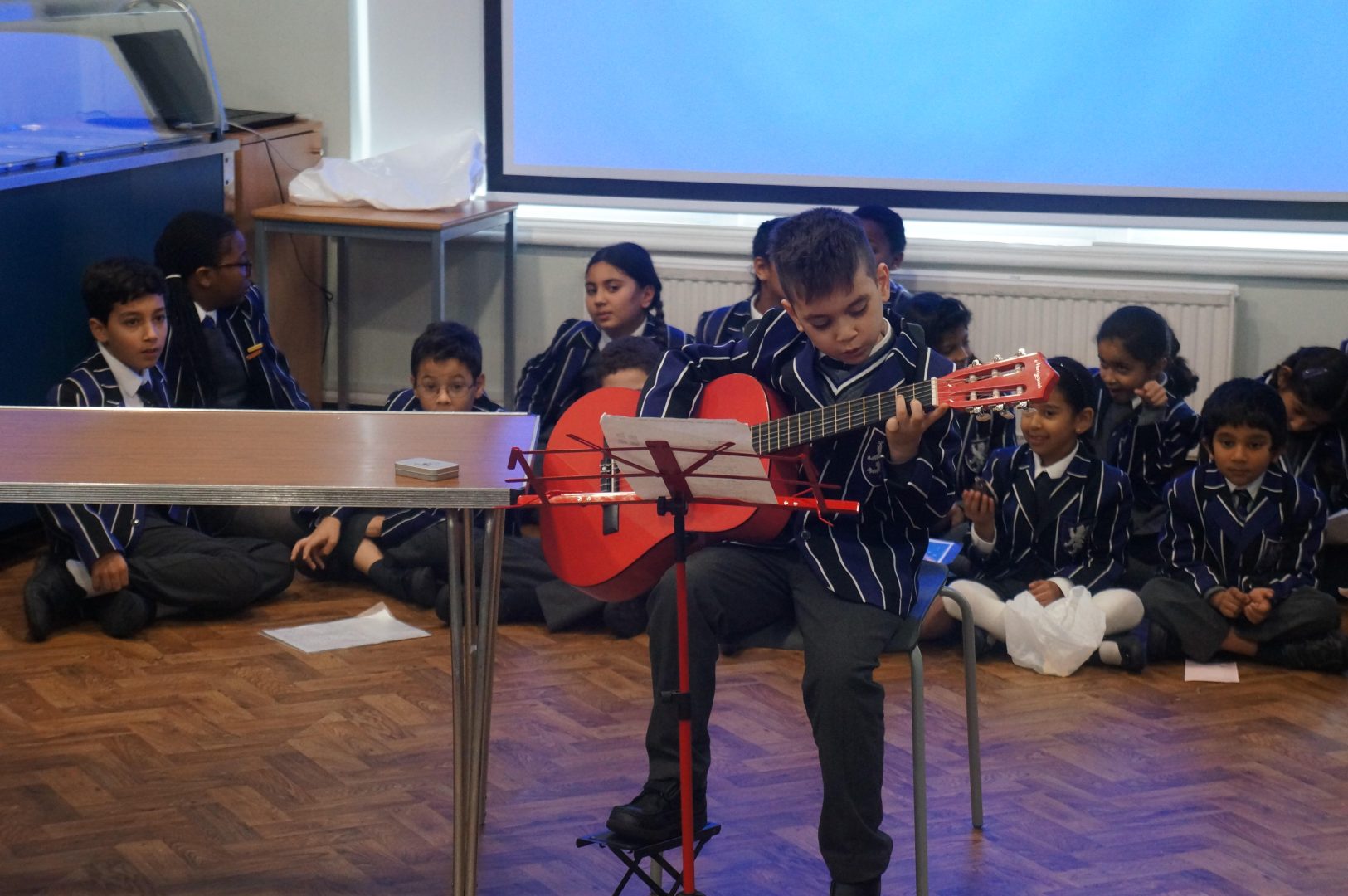 Monday saw the finals of Hendon's annual Topic Talks. All the finalists can feel proud of their performance in our special assembly.  It was really pleasing to see how everyone spoke so loudly and clearly. We enjoyed a fantastic variety of subjects, including jet skiing, baking cupcakes and going to the gym with mum!
Of course, the judges had to make some tough decisions. In the end we chose Saachi and Lin Mei as the overall winners in Juniors and Seniors respectively. Saachi gave a vivid account of how she enjoyed learning about history, in particular Henry V111 and the fate of his wives, while Lin Mei entranced us with her personal explanation of calligraphy and why it is a special hobby for her.
Special mentions must also go to Urav and Samal, for their delightful presentations about the planets, and the twinkling lights of London town and also to Kian for his truly wonderful guitar playing.
All finalists win 5 house points, and a book token also goes to the two winners. Hearty congratulations to all.
Published on: 23rd November 2017