U13 Away Win.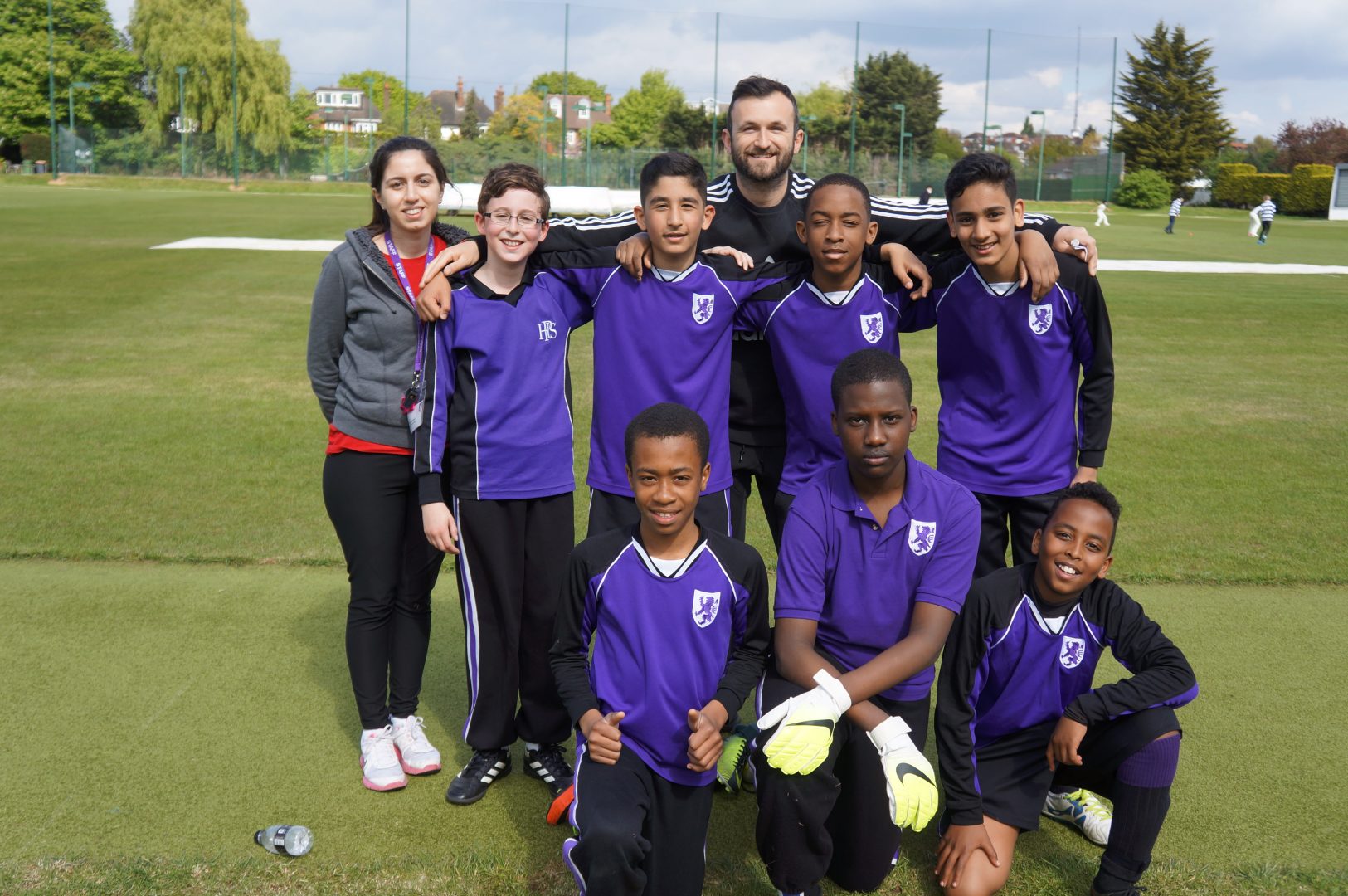 Hereward House School 3 - 4 Hendon Prep
Hendon goals: Bhaveer, Serhat x2, Ahmed
In what was a tight and thoroughly entertaining game, Hendon Prep overcame Hereward House, winning a pulsating affair with minutes to spare. Hendon started brightly, with Omar particularly impressive in midfield. Dictating tempo and strong in the tackle, it was through him Hendon were able to set up wave after wave of deadly counter-attack.
The deadlock was quickly broken by roaming defender Bhaveer who popped up at the back post to steer in a delightful cross with the finish of a seasoned striker. Hendon were 2-0 up not long after with the introduction of mercurial talent Serhat. He added energy and skill to what was already becoming a rather one sided affair, blasting the ball through a body of players, giving the keeper no chance. By this stage Hendon were in cruise control and when Ahmed made it 3-0 with a lovely cultured strike, a cricket score appeared to be on the cards.
Impressively however Hereward House rallied and with what seemed to be their first real shot on target were back in it. 1-3. Up until that point Timothy had commanded his area excellently and was unlucky to concede a break-away goal with some sloppy marking at fault. This galvanised the Hereward attack and it wasn't long before Hendon conceded again. When the half time whistle came, both sides were thankful for a rest after an enthralling half of football.
Buoyed by their resurgence, Hereward equalised early in the second half. At this moment the match was delicately poised. Luckily Hendon were able to find another level and peppered Hereward's goal with an attacking display reminiscent of Guardiola's Barcelona. Had Hendon packed their shooting boots they would have deservedly put the match out of sight. In the end it was Serhat who finally delivered the decisive finish to put the game to bed and ensure a deserved victory for Hendon Prep.
Published on: 10th May 2017