World Space Week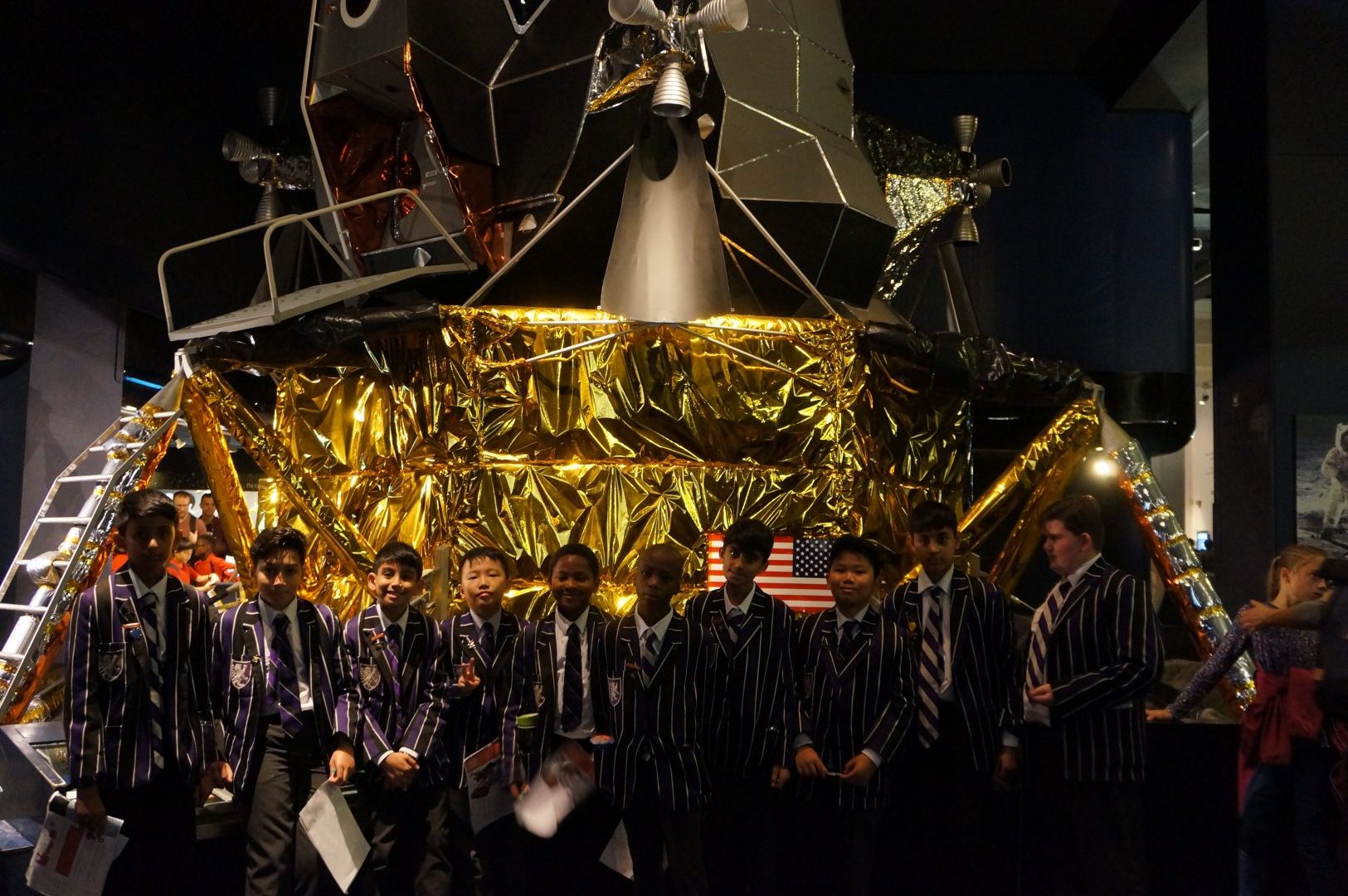 Years 7 & 8 visit the Science Museum
On 6th December 1999, The United Nations General Assembly declared World Space Week as an annual celebratory event to be commemorated between 4-10th October. The choice of dates was based on recognition of two important dates in space history: the launch of the first human-made Earth satellite, Sputnik 1, on 4th October 1957; and the signing of the Outer Space Treaty on 10th October 1967.
World Space Week is the largest annual space event in the world; celebrated with over 3,700 events across 80 countries.
As part of their celebration of World Space Week the boys in Years 7 and 8 visited the world famous Science Museum.  During the course of the day the boys visited two of the museum's galleries; 'Exploring Space' and 'Making the Modern World' and they watched the film 'Hubble 3D' in the iMAX theatre.  The boys discovered how we've sent spacecraft to other planets, walked on the Moon and peered into the heart of our galaxy and beyond. They saw the Apollo 10 Command Module that took astronauts into space and found out what it's like to work in space with astronauts on a critical mission to repair the Hubble Space Telescope.
"I truly enjoyed the trip as we explored the space exhibition. I enjoyed looking around with my friends and I also liked that we took the tube to arrive at the museum".
Aliyu, Y7
"I enjoyed the trip. The NASA film was so helpful with the current topic we are learning in class".
Louis, Y8
Published on: 16th October 2018