Meet the Teacher – Shweta Randeri-Dey, Year 3 Class Teacher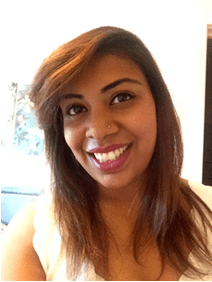 How long have you been at Hendon Prep and what did you do before you joined the school?
I have been working at Hendon Prep for 10 years, I started as a Reception Teacher, then moved to Year 2 and am now really enjoying my role as a Year 3 teacher. Before joining Hendon I was a Year 1 teacher at a school in Leicester.
What was your favourite subject at school?
I loved art, it was my chance to be creative and express myself and participate in school art competitions. I would spend my summers out in the garden painting and drawing. It is so important that children find a way to express themselves, and I encourage this on a daily basis with my Year 3 class.
What did you want to be when you were a child?
I wanted to be a pharmacist and help people but when I went to college I became interested in child psychology and knew I wanted to work with children.
Who is your favourite historical figure and why?
Not a historical figure – hope that's ok, but I find Michelle Obama to be such an inspirational woman, she's strong and bold and confident and a great role model for women, she advocates better education, equal rights and healthy living. She encourages people to use the power of their voice and be resilient in life "Failure is an important part of your growth and developing resilience. Don't be afraid to fail" Michelle Obama 2015
If you could travel to any period in history, where would you go and why?
I would love to go back to the 60-70's and meet my maternal grandfather as he's the only grandparent I never had a chance to meet. I would love to talk to him and find out about his life experiences as he left his family in India, worked in Fiji and then moved over to the UK on his own before calling his family over.
That said, I find the Ancient Greeks and Ancient Egyptians fascinating  periods in history to visit I would love to travel back in time to see the mummification progress or the traditional Olympics take place.
What food can you not live without?
I love Indian food and anything sweet and chocolatey, I always look at the dessert menu first and loved baking throughout the first lockdown.
Describe your perfect weekend?
Waking up, the sun is shining, taking a walk or riding a bike with my friends and family enjoying a picnic together. Followed by going out for dinner, watching a film or playing board games.
Published on: 8th February 2021