Meet the Teacher – Suzanne Jacob, Head of Music & Religious Education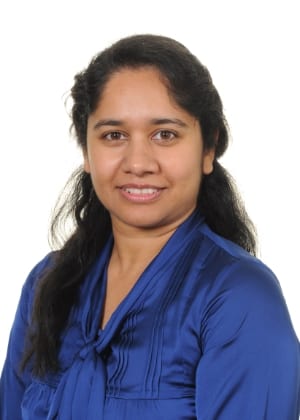 How long have you been at Hendon Prep and what did you do before you joined the school?
I have been a teacher at Hendon Prep for 13/14 years. Before that, I taught for a year at a Primary school in Harrow straight after completing my Music degree and PGCE at the University of Cambridge (the best 4 years of my life!).
What was your favourite subject at school?
Music and Maths. In fact I wanted to study Maths at university but changed my mind when I went for my interview. Both these subjects have a close connection and share a lot of basics.
What did you want to be when you were a child?
I've always wanted to be a teacher. I remember lining up my teddy bears and soft toys and taking the register. I would use chalk to draw on my wooden wardrobe and teach them! I briefly wanted to also be an air hostess because I thought it would be a great way to travel around the world.
Who is your favourite historical figure and why?
Elisabeth Elliot (1926-2015), a missionary, a critically acclaimed author and speaker, as well as a wife and mother. She ventured bravely into the Amazonian jungle of Ecuador solely based on her faith.
If you could travel to any period in history, where would you go and why?
From a young age, I've also imagined what it would be like to be a character in a Jane Austen novel. Going back to the Georgian time, I think it would have been very entertaining to experience the lifestyle of an aristocratic family and exciting because of the historical context of the French Revolution…and best of all, a chance to meet Ludwig Van Beethoven!
What do you enjoy most about teaching?
I love making learning enjoyable. Seeing children get excited and intrigued by learning something new, knowing that I have played a part in imparting knowledge to the future generation, makes teaching very rewarding for me. There is never a dull moment.
"Why couldn't Beethoven find his music teacher? He was Haydn"
Published on: 22nd February 2021